The Journal of Social and Political Ideas and The Japan Interpreter
Journal Information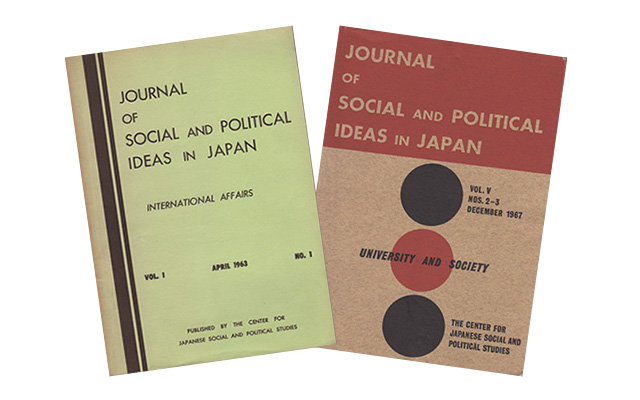 The Journal of Social and Political Ideas in Japan was inaugurated in 1963 as a triannual journal of the Center for Japanese Social and Political Studies (Nihon Shakai Shiso Kenkyujo) founded in April 1962. The Center was founded as an independent organization devoted to facilitating better transmission of Japanese social and political ideas to other countries. The journal's purpose was to convey a balanced picture of current Japanese intellectual trends as they relate to international and domestic issues. Each issue of the journal takes up a particular theme and presents a selection of major articles published in leading Japanese opinion journals, translated and edited for publication in English. Twelve issues of the journal appeared before it ceased publication in 1967.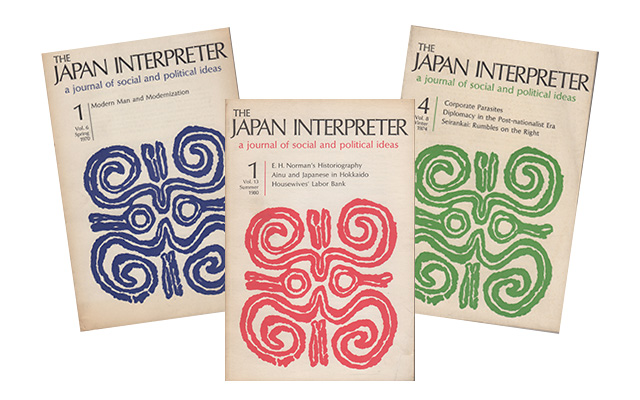 In 1970, the Center resumed publication of its independent journal under the title of The Japan Interpreter, carrying on its purpose of promoting mutual understanding between Japan and people in other parts of the world, presenting Japanese thinking but relating it to the traditions out of which it has evolved, through translations that can stand as polished, integrated English essays in themselves. In addition to articles translated from previously published works by Japanese authors, TJI includes articles originally written in English as well. The thematic grouping of major essay articles continued in the new journal, along with the addition of new columns of shorter articles translated from the press, including "Only Yesterday," "Japanese Lifestyles," and "Three Reflections," as well as book reviews and review articles.
In 1972, support for publication of The Japan Interpreter was provided by the Japan Center for International Exchange, and publication continued on a quarterly schedule until 1979. Circulation, handled mainly through the Japan Society in New York and agencies in Japan and the overseas, was about 1,200 copies with about 1,300 copies printed. In 1979, support was withdrawn (mainly because publication became seriously behind schedule), and 1980, with Vol. 13, No. 1, publication ceased.
Download the Table of Contents (PDF, 116K)
To request access to specific issues or articles, contact infocichonyaku.com.