Takechi Manabu (1950–2023): Translator, Editor, Teacher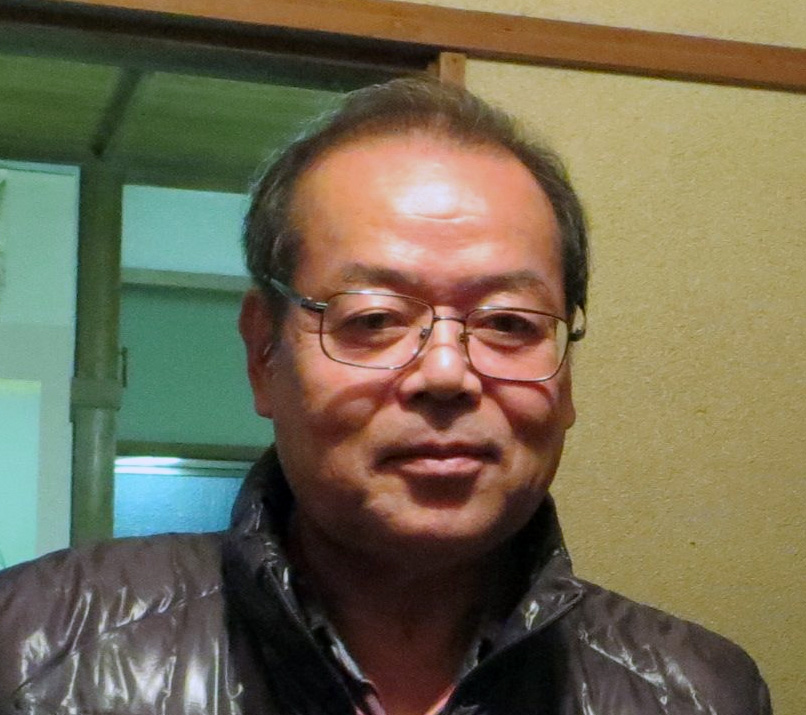 Respected translator and president of the Center for Intercultural Communication (CIC) translation company, Takechi Manabu, passed away on January 21, 2023. He began his fifty-year career soon after graduating from Waseda University in 1973 and continued working until six weeks before he died.
Newly employed at the Center for Social Science Communication in his early twenties as a Japanese-to-English translator-in-training, he drafted translations under the supervision of Center chief editor Kano Tsutomu and taught himself other skills, including typing and proofreading, with impressive speed. While working also with fellow translator Wayne Root and translator/editor Patricia Murray, Takechi found he loved translation and soon abandoned his original plan to become an English teacher in his native Ehime prefecture. He decided to settle in Tokyo and remain with his bilingual colleagues as they pursued the challenges of Japanese-to-English translation.
With his love of Japanese history, especially the tumultuous Bakumatsu/Meiji Ishin era, and his growing appreciation of Buddhism, he broadened his knowledge through extensive reading and through the research he did for his own translations and those he checked for others. He was a regular visitor to the local library in pre-Internet days and a skilled online researcher after its advent. Translating into his second language was sometimes arduous, but he was elated when skillful editing helped him present the result he had sought.
In 1990, along with Lynne E. Riggs, with whom he had been working since 1976, he founded CIC. The company inherited many of the former CSSC clients including the Japan Foundation, the Japan Quarterly journal (published by the Asahi Shimbun), PHP Institute, and NHK Broadcasting Culture Research Institute among others. Takechi managed translation, editing, and other publishing-related tasks for the company's clients. As a dedicated translator himself, he was always ready to tackle new fields and was able to turn his hand to a wide range of genres—scholarly essays and papers, journal articles, research reports, academic books, art catalogues and art-related texts, documents and primary materials related to religion, and much miscellaneous material.
Takechi not only translated, edited, checked texts, he also proofread all of CIC's output for quality; in the last twenty years of his life he checked book-length J-to-E translations for other organizations. He gained great satisfaction from being able to contribute to the accuracy of those translations, and his careful revisions and emendations empowered translators to transmit an assured sense of the original. For example, the translators of Shiba Ryōtarō's Clouds above the Hill (Saka no ue no kumo; Routledge, 2013–2014) and Ryōma! (Ryōma ga yuku; Amazon Kindle 2018-2020; Amazon paperback, 2022) relied on him to identify ambiguous subjects, subtle references, and arcane terms and turns of phrase. He built a reputation among scholars and became trusted as someone with a firm grasp of classical and Edo-Meiji period literary usage in Japanese who could accurately translate original texts and passages quoted from historical sources.
A baseball fan since his high school days, when he headed the cheering squad, Takechi evolved from a fun-loving extroverted youth to a studious, quietly intense professional in middle age. He sought escape from the pressures of translating by hiking at Mt. Takao and nearby spots and visiting his favorite drinking spots on the way home from the office. He relied on his wife Kyoko, not only in raising his family but for occasional business tasks, and he took great pride in his two children and five grandchildren. He found he had a talent for shigin recitation of Chinese or Japanese poetry and studied with a teacher for many years, finally obtaining kaiden (master's license). One friend remembers the happiness on his face when, one moonlit night in Tokyo, he belted out a poem perfectly suited to the moment in his best shigin style.
Takechi was modest and quiet, perhaps taking Buddhist precepts to heart. He did not hesitate to forcefully assert himself when making his case to the most argumentative and insistent of colleagues, but when his view did not prevail, he was gracious and good-natured in supporting an alternative he could accept.
In Japanese-to-English translation of non-fiction, the most accomplished Japanese professionals who excel, not just as managers of non-Japanese colleagues but as trusted translators themselves, are often shadow warriors. They stay out of the limelight and may be little known except to their colleagues. Takechi Manabu was one of the best and finest. He was hard-working to the end, particular about every sentence that crossed his desk. He was also a treasured friend to many. We are determined to honor his memory by continuing to maintain his high standards.
Chronology
1950
Born in Matsuyama, Ehime prefecture.
1967
Graduated Matsuyama Minami High School.
1972
Graduated Waseda University, majoring in education.
1972
Begins work as translator and editor at Center for Social Science Communication; The Japan Interpreter.
1984–2001
Translations of articles for the Japan Quarterly (published by Asahi Shimbunsha) at a pace of 2 or 3 per issue until the final issue.
1988
Translation and checking for books by Matsushita Kōnosuke including the autobiography Quest for Prosperity (PHP Institute).
1990 (Nov.)
Founded independent company, Center for Intercultural Communication (Jinbun Shakai Kagaku Honyaku Senta).
1992
Ibe Hideo. Japan Thrice Opened. (New York: Praeger, 1992). Translated with Lynne E. Riggs.
1995–2011
Translations for Studies of Broadcasting. Nos. 31, 32, 34 (1995, 1996, 1999) and later NHK Broadcasting Studies, Nos. 1 (2002) to 9 (2011), for the NHK Broadcasting Culture Research Institute and continuing with reports published on the Institute website.
1996–1998
Jikei Daisan School of Nursing, instructor in English.
2001–2007
Translation, editing, and checking for monthly journal of foreign affairs Gaiko Forum, from Vol.1, No. 2 (Summer 2001) to Vol. 7, No. 2 (Fall 2007).
2003
Metropolitan Museum of Art. Turning Point: Oribe and the Arts of Sixteenth-Century Japan. Edited by Miyeko Murase. (New York: Yale University Press), translation and checking.
2007
Obtained certificate (kaiden) recognizing attainment of final stage of instruction in shigin singing, Nihon Shigin Gakuin.
2009
Translation and checking of A Hidden Heritage: Treasures of the Japanese Imperial Convents.
2006–2022
Translation and checking for numerous art exhibition catalogues for the Miho Museum: The Spirit of Japanese Glass (2006); Ceramics of Medieval Japan (2010); Omi: Spiritual Home of Kami and Hotoke (2011); Dogu, a Cosmos (2011); Negoro: Efflorescence of Medieval Japanese Lacquerware (2013); Shishi & Komainu: Mythical Beasts from Far Away (2014); Jakuchu and Buson (2015); Kazari (2016), and others.
2013–2015
Shibusawa Eiichi Biographical Materials translation of content summaries of 57 volumes, managing team of 4 translators and editor. The summaries of 7 volumes are available online at https://www.shibusawa.or.jp/english/eiichi/denki_shiryo/toc.html.
2013–2014
Checking for Shiba Ryōtarō. Clouds above the Hill, 4 volumes. Routledge.
2014
Translation of Takii Kazuhiro. Itō Hirobumi: Japan's First Prime Minister and Father of the Meiji Constitution (Routledge).
2016
Participation in the international symposium: "Reevaluating Translation as a Driving Force of Scholarship," held at the International Research Center for Japanese Studies, February 27, 28.
2018
Checking for Ryoma: The Life of Sakamoto Ryoma, published as Kindle e-book.
2018–2019
Checking of manuscripts for the Long-Term Credit Bank Library series.
2022
A Daimyo Heritage: Art Treasures of the Ii Family. Hikone Castle Museum, 2022 (forthcoming). Translation of captions and commentaries.
2023
11th Enku Grand Prize catalogue, Gifu Prefectural Museum of Art, 2023.